Platform Overview
Digifi is your complete analytic ready environment. You get all the tools necessary for securely moving, cleansing, storing, and drawing insights from your data. Developed by business analysts for data mining and predictive analytics, our cloud platform is ideal for analysts who want to take the next step in data automation and analysis.
---
MOVE

Speed, Security, and Control
Digifi comes with a SFTP server configuration that lets you quickly and securely transfer files of any size to and from your platform.
Unlike most solutions that take days to configure, you can spin up a SFTP server in minutes. You do not have a limit on the number of accounts you want to run and each account is protected by strong password authentication and secret key.
And last (but not least), transferring data to Digifi is easy and safe. You can connect using SSH, WinSCP, or your company's preferred tool. All options use a SSH-2 (AES) encryption protocol so you are assured privacy and security when transferring data.
---
MUNGE

Smart Data Management
Digifi uses proven techniques to analyze, cleanse and load your messy data.
Most analysts spend the majority of their time manipulating data. With Digifi, programs do the clean-up work: stripping white space, removing hidden characters, and formatting dates. This frees up time for business analysis.
A smart meta layer also detects when there is a structural change to your data and automatically adjusts. This not only saves you time but shows you how your meta data is changing across all your data sources.
---
MERGE

De-normalized and Fast
Digifi uses structured query language (SQL) to quickly merge your data together.
Most tools try to hide the SQL syntax needed to merge data for analysis. This is unnecessary. Each data source you load to Digifi is its own object. This lets you merge on your business defined keys in a simple, straight forward manner. Table indexing also ensures lightning fast query results.
To connect, you can issue commands at the command line, connect via R, or use your favorite RDBMS. Third party tools like SAS, SPSS and Excel can also connect using open database connectivity (ODBC).
---
ANALYZE

Advanced Insights. Now.
Digifi comes with all the tools necessary for you to move ahead with data mining, predictive analytics, and optimization.
Most analysts use BI tools to "slice-and-dice" their data, a sense-and-respond activity that goes where their gut takes them. Data mining and predictive analytics, on the other hand, can pinpoint the optimal settings in seconds. This saves time and improves accuracy. The toolkit includes R, RStudio, and in-database analytics.
For advanced users, GLPK is pre-compiled and includes over 15 optimization examples for linear, non-linear and mixed integer programming.
---
REPORT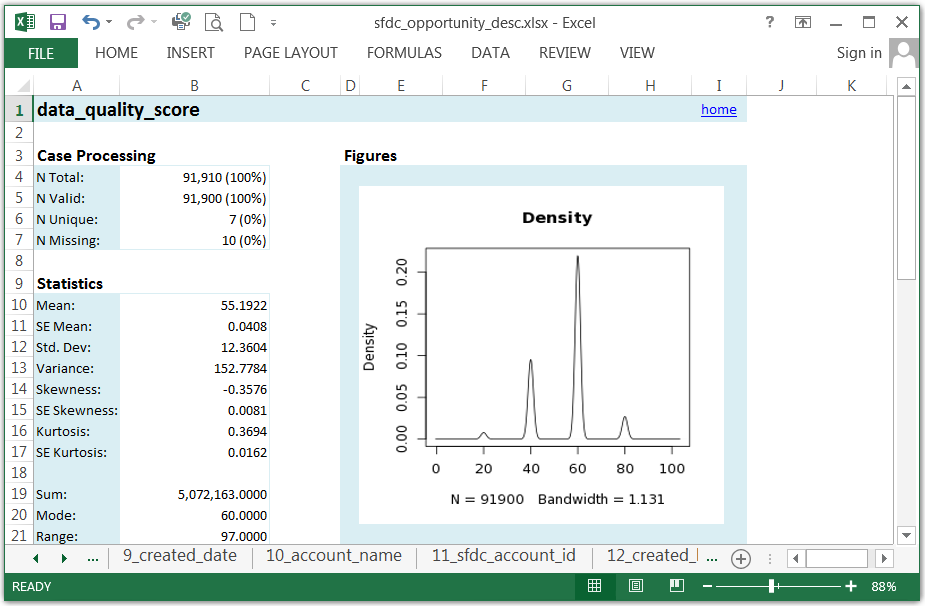 Automated Excel
Digifi creates automated Excel reports that save you time, improve your credibility, and deliver information in the format most managers prefer.
Excel is the world's number one BI tool. Rather than challenge this fact, Digifi uses a popular Excel Writer that sits on top of your analytic ready database. This lets you call reports on command, on a schedule, or as part of a process.
Excel automation is a growth area for many analysts. But you can proceed with confidence. There is rich documentation and plenty of examples. And when the report is too advanced for you, Digifi professional services can help.